Office Ethics Client Testimonials
Nan DeMars's office ethics client testimonials are a source of pride for her.  She believes they are extremely important for you to read because it is what her clients say about her training.  Whether your organization is a large multi-national corporation, a medium or small-size privately held company, a local, state or federal organization, or an association that demands unquestioned ethics, Nan DeMars's office ethics clients provide her best advertising.  Here is a small sampling of what her clients have to say:
Nan DeMars of Minneapolis is probably the world's best-known speaker on ethics.
Our Human Resources Director and I enjoyed your session enormously; and, I've heard a lot of positive feedback from the participants in the breakout sessions, too. Thanks for being with us. I'll certainly hope to see you again.
Nan DeMars started talking about personal and professional ethics long before it became fashionable. Her advice is practical and right on target. No wonder she's a sought-after speaker, columnist and ethics guru. She's earned it!
Nan – Over the past few days, our Chief Executive Officer and I have received a flood of emails and phone calls from attendees of your workshops—rave reviews! I cannot thank you enough for such a wonderful day. You are such a pro!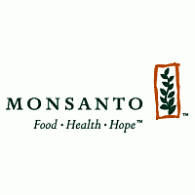 Monsanto Administrative Professionals Network
St. Louis, MO
Monsanto's Administrative Professional Network (APN) invited Nan DeMars to present two office ethics seminars to its approximately 300 administrative professionals. We bridged the seminars over the lunch hour with a talk by our own Business Conduct Director. Even he learned something from Nan! She uses case studies and humor to spread awareness about this essential topic. For those that have encountered unethical situations and felt alone, Nan's seminars show how widespread these types of situations are and give concrete information about what to do if you find yourself involved in one. Nan's office ethics seminars should be required training for every administrative professional.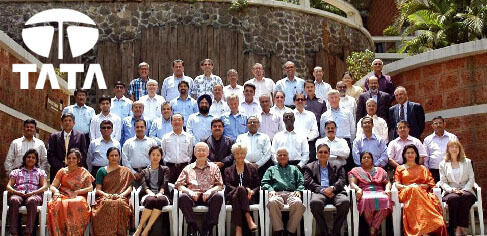 Nan with Tata Group Ethics Counselors
North Point, Kandala, India
Your Office Ethics Training Session at last year's ethics conclave for the Tata Group was the most appreciated. This is because of your style, your poise, your manner, your depth of, and quality of subject expertise and most of all your conviction to the truth and passion in radiating this vibe with whomever you touched.
Allan Burby, General Manager, TATA Quality Management Services
TATA Sons Ltd. Mumbai, India
Nan's Latest Book is Now Translated and Available Throughout South Korea
This book is the essential guidance for contemporary organizational members who live in the 'era of responsibility' that helps them to protect themselves as well as their organization when they face ethical dilemmas. This book gives us lessons as well as touches us deeply by dealing with ethical dilemmas which employees face frequently. I believe that this book will give you an opportunity for reflection about an honest life.


This book will be greatly helpful for researchers who study business ethics as well as CEO and employees and is a practical guidance for solving ethical dilemmas which occur in organizations. Unethical conducts of companies degraded the companies reputation. When companies realize the fact that a company pursuing only profit without business ethics will be driven out from the industry, they will convince that ethical management is the essential conditions of sustainable growth of the company.
Business ethics is the most important norm that becomes the foundation of all activities in an organization. Unless a company has a strong business ethics, the company can be collapsed in a day even though the company had a high profit. Therefore, all employees need to make an alignment between their moral values and their company's ethical norms based on trust and communication. I hope this book will be a warm guidance for this right decision.
A company which has a sound business ethics will be achieve a long-term success. Therefore, the transparency of a company became one of the most important factors. Not only management team but all employees should participate in the ethical management. Truth and ethics are more required than loyalty. The detailed cases presented in this book will be helpful to practice business ethics.