Workplace Ethics Webinar Training
The COVID-pandemic has forced companies of all sizes to look at past business practices and reset how they are doing things, especially employee training. With more workers permanently working remotely, we are proud to announce that the Nan DeMars' Workplace Ethics program training courses are now available through webinar training.
​Your employees now have access to either a one-hour Ethics Wake Up Call, Nan's full (3 x 1.5 hour) Workplace Ethics Training or her Ethics for Admins – WEBINAR training programs.  All programs address how to identify and handle the stress-filled workplace issues employees often face. Participants will explore their role in accountability and culpability in today's ethical culture and develop strategies for navigating ethical dilemmas. CEU & Re-Certification awards within All Industries, Associations and Professions.
Complete Workplace Ethics Programs Open To Companies of All Sizes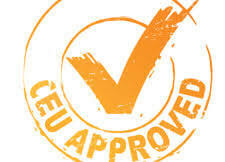 Workplace Ethics Online Academy Programs
Workplace Ethics
Wakeup Call
Workplace Ethics
Training Program
Workplace Ethics
Wakeup Call
YOU CAN KEEP YOUR JOB WITHOUT LOSING YOUR INTEGRITY!
PROGRAM DESCRIPTION:
Nan DeMars, renowned Workplace Ethicist, believes, "Everyone in today's workplace finds themselves from time to time in the ethical crossfire of business activities.  It's inevitable!"  
During Nan's energizing 1 hour presentation, she addresses the question:  How can you hold onto your job AND your integrity at the same time?  This is a wake-up call regarding the reality-based ethical dilemmas employees often face (some ripped from the day's headlines).  Nan sheds light on how to best handle ethical dilemmas while upholding your personal and professional standards.  And…you may have a few "aha" moments besides! 
Attendees depart Nan's presentations with a new awareness and confidence of ethics in the workplace of the 21st Century. 
LEARNING OBJECTIVES:
Through reality-based examples, attendees will: 
Develop a fresh awareness of the meaning of their accountability and culpability in the workplace today.
Internalize the use of their personal Ethical Priority Compass®.
Learn how to minimize the factors that can lead to unethical behavior in their work environment.
Identify key components to establishing an ethical environment.
Adapt crucial guidelines to maintaining The Ethical Workplace.
Discover how to better navigate through their own ethical dilemmas before, during or after they encounter one, while learning ways to provide leadership to help others do the same.
GENERAL OUTLINE: 
The meaning of today's ethical workplace –
The New Accountability of employees –
Mythbusting –
The Three C's of The Ethical Workplace

Corporate conscience
Commitment
Communication

Loyalty – its new limits today
Your Ethical Priority Compass®
Significance of Confidentiality/Security
Harassment is abuse with many faces
Advantages of The Ethical Workplace:

Productivity – Communication – Predictability – Security –
Stability – Accountability – Confidentiality – Profitability –
Workplace Ethics
Training Program