Ethics Seminars and Workshops
Ethics training seminars with Nan DeMars are unforgettable ethics immersion experiences, deliberately designed and tailored to engage, to challenge, and deeply inspire participants.
Bringing Ethics Training To Real Life
Through interactive exercises, reality-based examples and lots and lots of discussion, Nan leads participants far beyond a surface examination of ethics and into the heart of real-life ethical dynamics. Participants find ethics seminars thought provoking, nourishing, and surprisingly fun! And, almost without exception, ethics seminars increase camaraderie and strengthen morale. After all, who doesn't want to work for a company that is committed to personal as well as systemic integrity?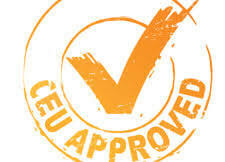 Admin Workshops
Employee Workshops
General Course Outline
Admin Workshops
PROGRAM OVERVIEW:
Nan DeMars, renowned Workplace Ethicist, believes, "All admins in today's workplace find themselves from time to time in the ethical crossfire of business activities.  Simply because their positions place them where the action is – they can even be deemed the First Responders to Ethical Dilemmas!" 
And, they often struggle with the question:  Can you hold onto your job and your integrity at the same time?  Nan believes you can!
This timely, up-to-date Ethics Workshop for Administrative Professionals is an energizing and introspective wake-up call regarding the reality-based ethical dilemmas admins often face (some ripped from the day's headlines).  Nan  sheds light on how to best handle ethical workplace dilemmas while upholding one's personal and professional standards.
LEARNING OBJECTIVES:
In addition to having a few "aha" moments along the way, participants will –
Experience a new awareness of their accountability and culpability in the workplace today.
Learn how to minimize the factors that can lead to unethical behavior in their work environment.
Internalize the use of their personal Ethical Priority Compass®
Identify key components to maintaining The Ethical Workplace.
Discover how to navigate through their own ethical dilemmas while adapting a few keys to help others do the same.
Recognize today's new loyalty commitment to Doing The Right Thing!
Spotlight timely ethical topics, including: workplace bullying, workplace romance, harassment issues, trust and loyalty dilemmas as well as the confidentiality and security issues all employees face today.
Employee Workshops
General Course Outline